Basement Renovation Lighting
Basements are known to be cold and dreary. The low ceilings and lack of natural light leave much to the imagination. Keep reading below to find three basement lighting ideas that can beautifully brighten your basement!
Basement Lighting Idea #1: Track Lighting
Easy installation, versatility, and flexibility are some of the many perks track lighting offers. It easily adds style into any room! Track lighting can provide a soft glow of ambient lighting throughout your entire basement. It also works great as a spotlight to showcase your favorite art piece or memorabilia. As for its flexibility, track lighting can be easily manipulated in the event that you rearrange your furniture.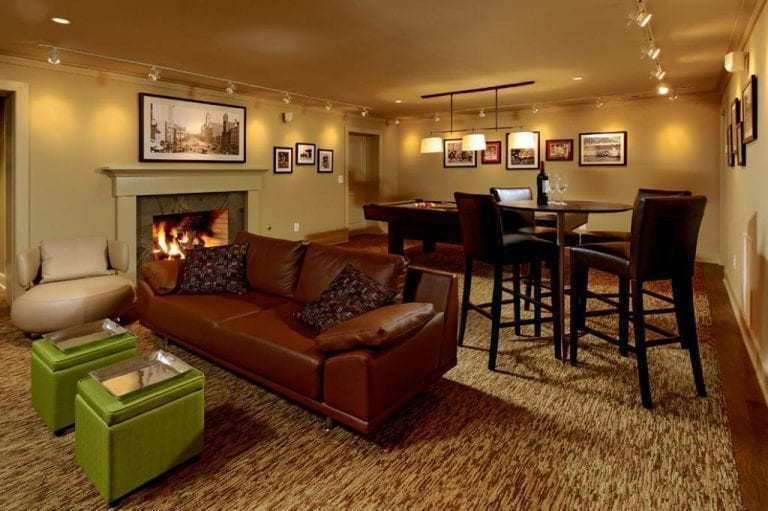 Basement Lighting Idea #2: Recessed Lighting
Recessed lighting are fixtures installed directly inside a ceiling. This makes them a great option in basements with low ceilings since they do not protrude. You can illuminate your entire basement with this clutter-free approach. Recessed lighting can provide a variety of lighting effects. Whether you want ambient lighting, task lighting, or accent lighting – recessed lighting is a great option. Get creative by picking out the trim and bulb to match your taste!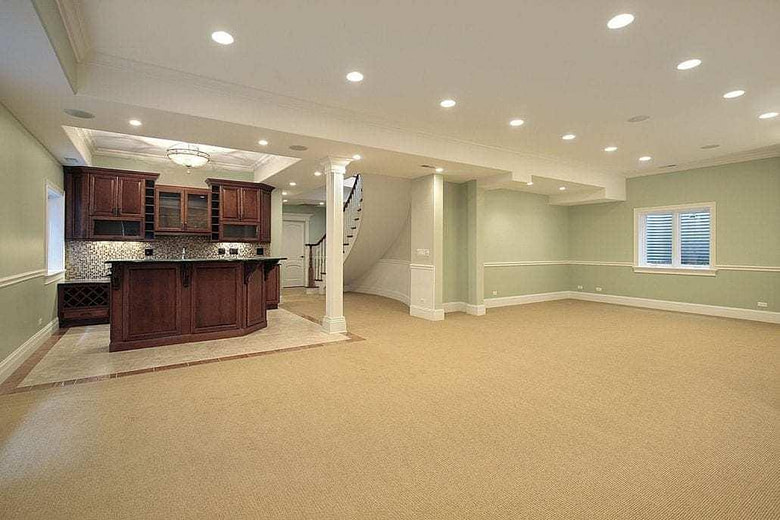 Basement Lighting Idea #3: Pendant Lighting
Pendant lighting may not be the best option to illuminate your entire basement, but makes for a great task light. As you can see below, they look great above a pool table or wet bar. Pendant lights come in a variety of styles. They can instantly add drama into any ordinary basement.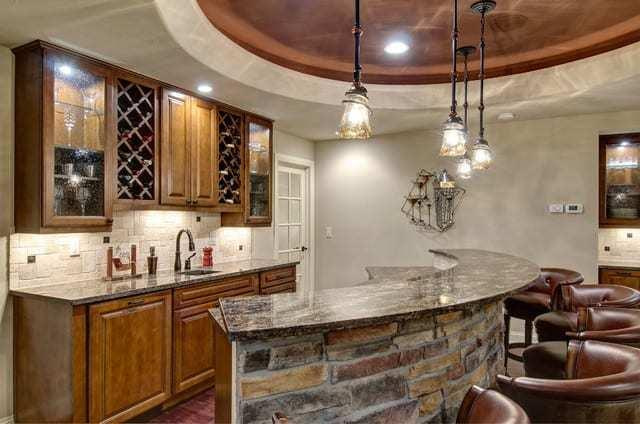 Don't be afraid to mix and match your lights. Add pendant lights to complement the ambient glow of the recessed lights. Layering on different lighting adds depth and warmth to your basement! It will no longer feel like that damp space in your home you dread going to.
Contact Us Today!
Are you looking to remodel your basement? Our team at NOVA Basement Finishing can help you! Whether it's unfinished, partially unfinished, or needs a complete makeover – we can do it all. Call us at 703-273-8888 or email us at cs@cyrus-construction.com to schedule a free in-home consultation. We also work on kitchen and bath remodeling as well!