Basement Remodeling Maryland
One of our valued customers in College Park MD before having an old basement, so they definitely wanted to change it. We did the Complete Basement Renovation. Now it has become one of the most used rooms in the house. We used our Armstrong LVT Plank for flooring. New windows to complete their space.
The client loved the products that we proposed to them so much that they set up an appointment with one of our design specialists!
We used one of our line cabinets With Countertop, which we also supply to transform their basement into a family room.
They have been able to organize, and the basement looks beautiful and efficient. The construction process was included Kitchen renovation, bathroom remodeling, energy-efficient, and light fixtures, and new windows.
From an awkward cubby hole to a beautiful full bathroom.
From Musty to Magnificent Basement.
They absolutely loved our flooring and the fact that it is water-resistant! We finished their flooring with the Vivero LVT in the color of grey.
We created a fully functioning basement.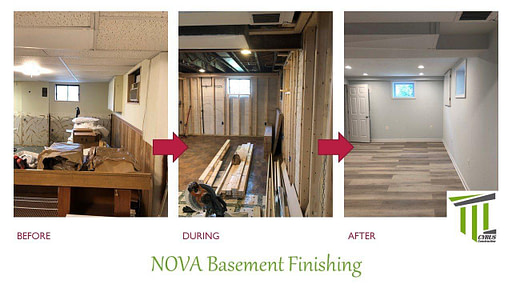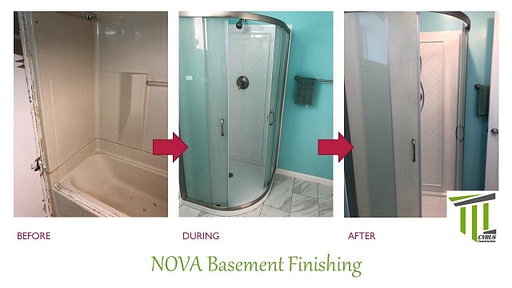 Contact Nova basement Finishing for more details.