Basement Waterproofing Tips from Rain
Can you believe April is just around the corner? We can't wait for the spring showers to come and bring life back into the DMV!
Basement waterproofing is an essential step every homeowner must be constantly checking. Heavy spring showers can pose a serious threat if our basements are not 100% sealed from moisture.
Below are three tips and techniques our team of professionals uses to prepare our customer's homes for heavy spring showers.
Tip 1: Prevention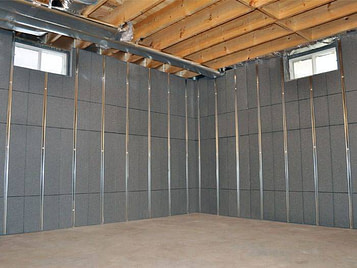 The first and most important step: prevention! Use materials that are designed for the basement environment. This will ensure you avoid the musty smell that is often present in basements. These materials and waterproof flooring will protect your basement from excess moisture.
Tip 2: Replace Old Windows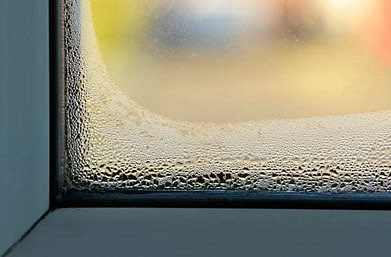 It's no surprise that DC can get some crazy, irregular winter weather. There can be gusty winds in Alexandria to a foot of snow in Fairfax Station at the same time. For that reason, it's crucial to replace your windows. Having older single pane windows are likely inviting those cold drafts & shower leaks. As a result, this can run your energy bill high. If you choose not to replace your older windows, seal them from the outside with caulk and winterize them from the inside.
Tip 3: Install Heated Floors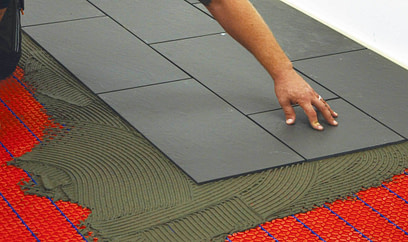 Chilly spring mornings can be made easier by utilizing the power of radiant panels. You can easily mount radiant panels on your floors and walls to add extra warmth in a stylish way.
If you want to expand your living space, increase the resale value of your home, and save money on your overall heating costs, consider radiant heating!
We Can Help!
At Nova Basement Finishing, we are pros at tackling cold, wet, and moldy basements. Our contractors and HVAC professionals can skillfully create a warm and inviting basement for you without the costly excavations. We proudly serve the DMV area. Give us a call today at 703-273-8888!