Home Theater
Many of us live in homes where every inch is absolutely precious, and we will gladly take any extra room that is available. This desire is to maximize available space to the hilt has seen designers and homeowners embracing the basement with renewed vigor in the last few years.
The basement is an absolutely perfect spot for a cool hangout, and a perfect match for the ambiance of the basement is the Basement Home Theater.
Whether you prefer a simple media room or a stunning home theater, there is no denying that the secluded basement is the ideal place for an exclusive entertainment hub.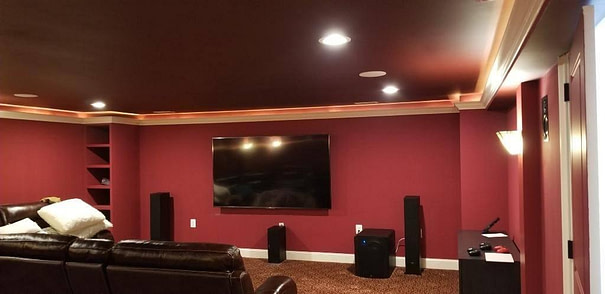 SURREAL, SOPHISTICATED, AND STYLISH BASEMENT HOME THEATER
This Home Theater here utilizes a dark color style with burgundy in addition to beige establishing the tone. The relaxing technique is simple yet comfortable, stylish, together with its suffice location to include.
COZY AND SNUG
This Homeowner Home Theater, we use a dark, sophisticated color design. This is mostly due to that homeowners want a " Genuine Theater" experience with given that darker tones provide for better light problems. Add lovely carpeting and a step or two for theater-style seating, and the transformation is amazing.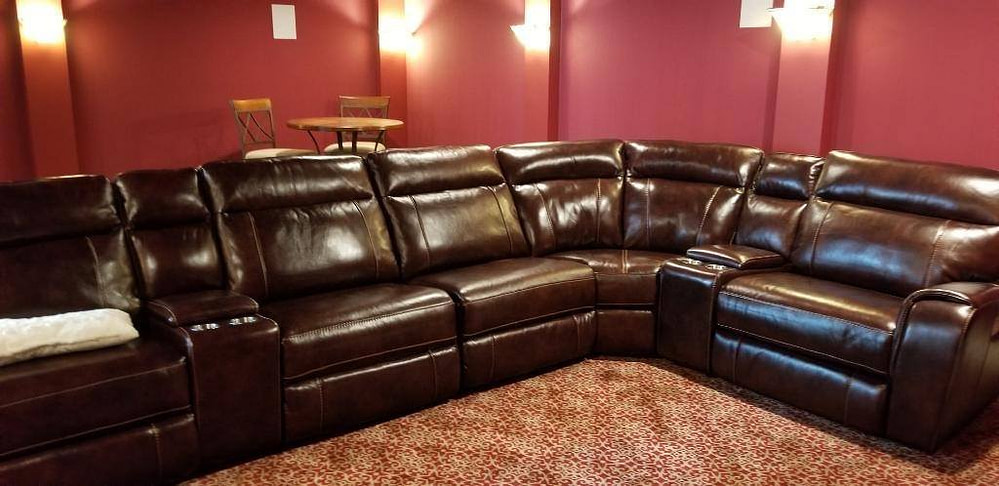 At NOVA BASEMENT FINISHING  Basement design has clearly taken over homes by storm. Our clients are finding really creative uses for their basement, expanding their viable living space and increasing their home value in the process. The ideas are endless, and you can even put a single basement space to multiple uses as we had done several basement projects.. So do not let your basement waste away, start thinking of how it can benefit your family and your home. What are you going to turn it into?