Waterproof My Basement?
How often do you find the horror of water in your basement after a storm? It is an inconvenience that causes money and stress. As a homeowner, you should consider investing in waterproofing. It is the most effective way to combat basement flooding in the long term! Today we share 6 reasons why you should waterproof your basement. Continue reading below –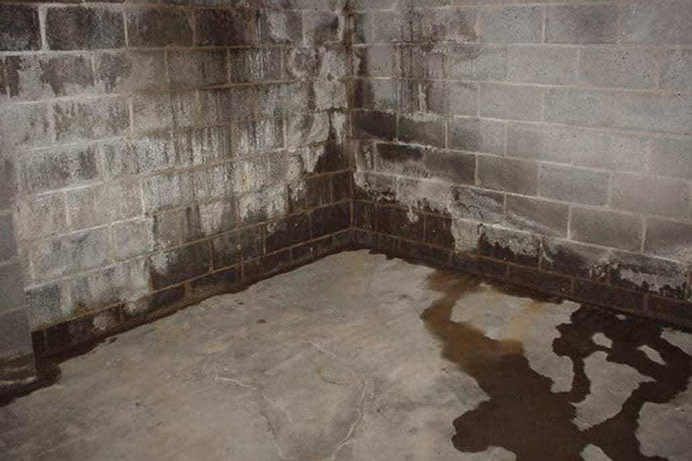 Why You Should Waterproof Your Basement:
1. Save Money on Water Damage Restoration
It is not practical to pay for water damage restoration and removal every time there's a storm. If you are a homeowner in the Washington, D.C. area, you know the chance of a summer storm is probable. Remember – waterproofing is an investment.
2. Increase the value of your home
Properly waterproofing your basement can increase the value of your home. Sure, it's not as appealing as a backyard pool – but it will pay off. According to Nationwide, a finished basement sees a 70% ROI.
3. Control Humidity and Prevent Mold
Moisture can still creep into your basement, even if there is no apparent leak or puddle. Perhaps the soil around your basement is overly-saturated. Or there is water underneath your foundation. However mold gets in, it is a serious health hazard. Mold may cause allergic reactions including skin irritation, coughing, and difficulty breathing. Waterproofing can ensure your home stays dry.
4. Reduce High Energy Costs
It takes more energy to cool down your humid home, thereby increasing your bill.
5. Protect Your Property 
The basement is commonly used as a storage space by homeowners. However, if your basement isn't properly waterproofed, excess moisture and water can cause costly damage to your belongings.
6. Combat Acid Damage
Have you ever noticed a rust-colored stain on your basement wall or floor? It is most likely acid damage. This is due to water pushing against the concrete foundation. Over time, your basement foundation will weaken due to acid damage.

Waterproofing is an unseen home improvement that may have homeowners overlook its importance. However, the damage can go far beyond a little leaking. Save yourself a headache and have peace of mind knowing your space is safe and dry.
Contact Us Today!
Now that you know the benefits of waterproofing your basement, just leave the work to us. Contact our team of professionals at NOVA Basement Finishing for an in-home consultation. We will assess the problem area and offer an effective solution. You can reach us by phone at 703-273-1011 or info@novabasementfinishing.com. We look forward to working with you!